Connemaras

The Premier Pony for Sport & Recreation

Do you want a horse or pony that has to be trained and/or ridden by a professional to reach their full potential?


Do you want one that can only work half the time you want to ride or drive because of soundness issues?


Do you want one that has to be ridden 5 times a week to keep it's training in tuned?

Do you want a horse or pony that the whole family will enjoy?


Do you want one that is fun to be around and who likes to be with you?


Do you want one who is willing to do whatever suits your fancy?


Do you want one who is happy and able to live without a barn, shoes, blankets or grain ?


Do you want who can go to the top, without the drama that so many of the less-agreeable temperaments bring to the game ?


Then Consider a Connemara!!

Read more below on this super pony, cherished by Connemara enthusiasts and equestrians around the world.
The Connemara Pony is Ireland's Native Breed. It is the largest of the pony breeds and ranges in height from 13 to 15 hands high, with 14 to 14.2 hands being the average. Full maturity is reached at five years of age, sometimes older, and they can live well into their 30's. The Connemara "stands on short legs, covering a lot of ground". They are easy keepers who do not require a rich diet to stay fit and healthy.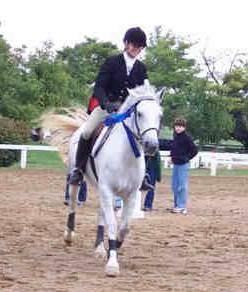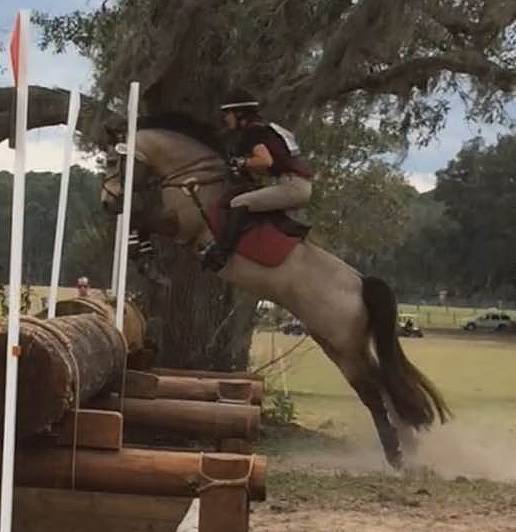 above left to right: Amanda Glueck (KY) on Foothills Juniper and Elliott Blackmon on W.H. Topgun, purebred Connemara stallion (2017 Rocking Horse HT)


American Connemara Pony Society
ACPS Region IV News Page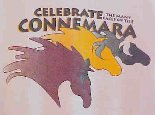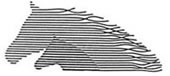 ICCPS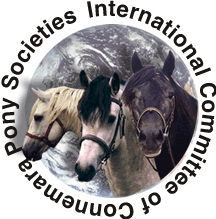 The Connemara Pony
Connemara, Ireland
INTERNET ARTICLES:


That's Farming: Introducing the Connemara Pony


A Country Lady: Why Buy A Connemara Pony

USDF Breed of the Month: Connemara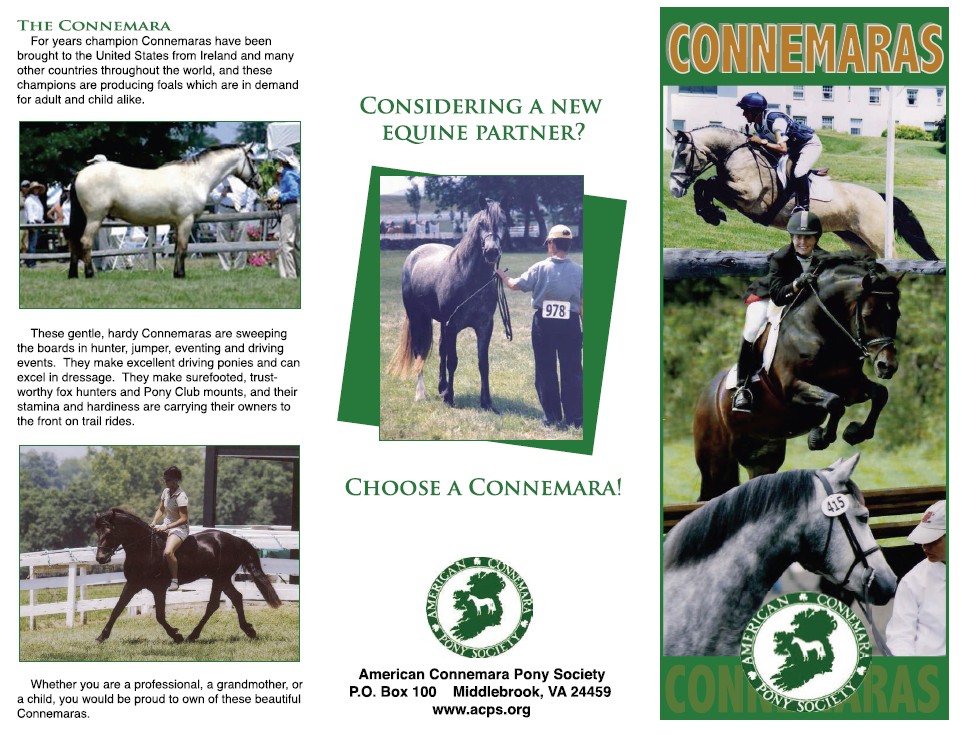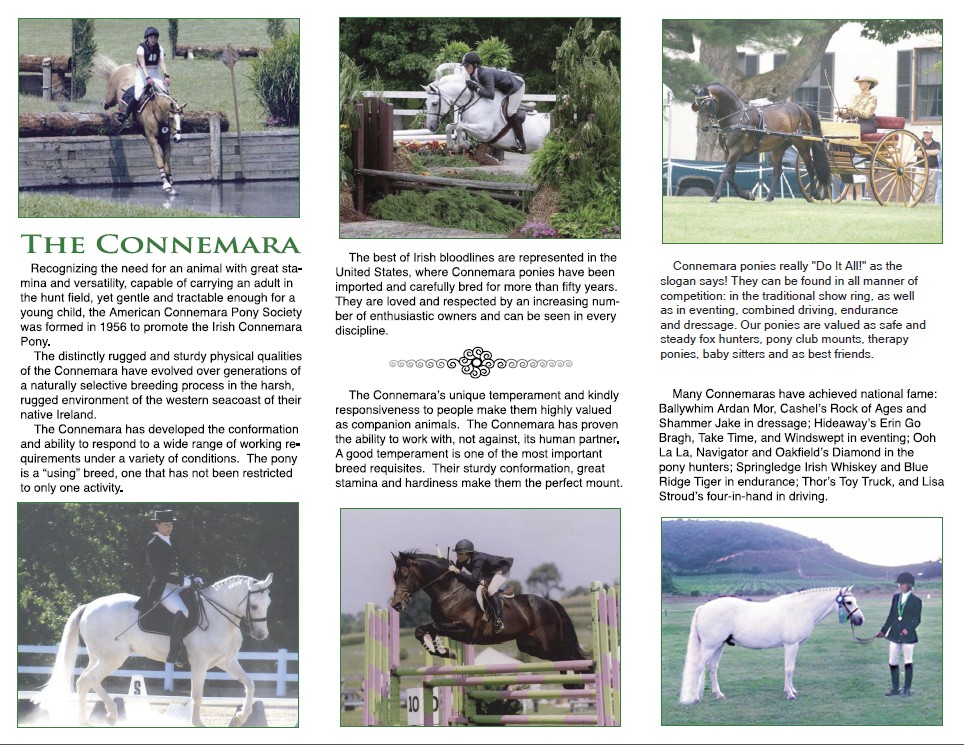 CONNEMARAS ARE FUN!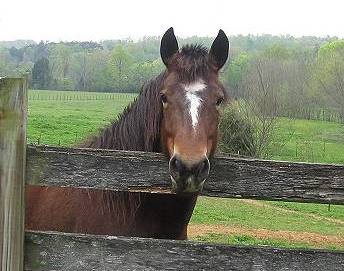 Corner Oak Celtic Star a.k.a. "CoStar" (photo right)
It's such a joy to see that happy face peering over the stall door or trotting up to the gate to greet you.
A few of the many reasons that Connemaras are loved by the whole family:
Dad's love them because they are relatively low cost to purchase and maintain. They are easy-keepers. Most do not required a lot of feed and do very well with just supplemental hay in the winter. Unless riding over rocky terrain, they usually do very well without shoes and their hooves hold up extremely well between trims. Connemaras are normally quite happy living in the pasture and do not need blankets in the winter (unless body clipped).
Husbands love them because they are uncomplicated and easy to handle. Connemaras are friendly and respond well to carrots and scratching.
Mom's love them because they are sweet, gentle, and safe.
Kids love them because they love to jump and are usually brave and honest.
Teenagers love them because they are reliable best friends that love you back. They also keep you out of trouble.
Grandparents love them because, like themselves, they are very forgiving. They also provide a source of enjoyment they can share with their grandchildren.
Amatures and weekend riders love them because they do not need to be drilled, ridden daily, or by professionals to be competitive.
And the list goes on...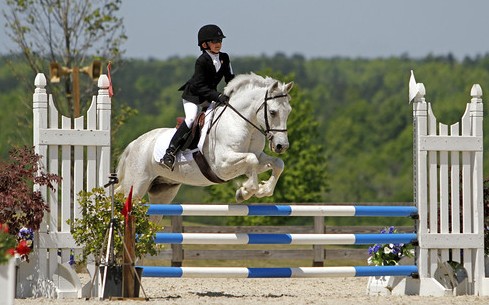 Balmullo's Beacon

Connemaras are bought for a variety of uses.

Most often they are purchased for some jumping or other english riding discipline such as pony hunters, jumpers, foxhunting, eventing, or dressage.

Additionally, they often double as breeding stock or pleasure/trail mounts (including the stallions) & are sometimes used for driving, endurance or western riding.


Hunt Day with the Tennessee Valley Hounds: (L-R) Big Bear's Cormac McCarthy (halfbred gelding), Misty Meadow Miss Bonnie (purebred mare) & Fiddlers Gremlin MacDaire (purebred gelding)


Foothills Hopefilly


At Foothills Farms & Piedmont Connemaras, our home-bred foals are well handled from birth. We breed for disposition, type and ability. Our young Connemara ponies and Connemara-cross horses are people-oriented with excellent ground manners. They usually sell before starting under saddle, when they are more affordable to most buyers.


More about Connemaras

The Connemara has a natural jumping ability and its build makes it also quite suitable for dressage. They often compete and win over horses 16 hands and taller with their inherent endurance, intelligence and heart. They are excellent choices for pony club; because they are as they are so versatile, trustworthy and willing, they are often shared between family members who enjoy different activities.

L-R: Fiddler's Gremlin MacDaire, Foothills Ladybug
Connemaras can do it all, from foxhunting, show jumping, eventing, working hunter, dressage, western pleasure, endurance, driving and most importantly, being your best friend.

L: Foothills Magnolia
Type and Conformation: Connemaras in North America range from 13 to over 15 hands. Their colors are gray, bay, brown, and dun, with some roans, an occasional black, chestnut, or palomino. Piebalds and skewbalds are not acceptable for registration. Connemaras are the product of their original environment, the rugged mountain coast of West Ireland. Sure-footed, hardy and agile, they possess powers of great stamina, staying power and adaptability. They are renowned for their versatility and their gentle, tractable, sensible and willing dispositions.
Temperament: Mannerly and manageable, kind, responsive, possessing good sense and basic intelligence.
Type: Rugged and sturdy; body compact and deep through the heart; with well sprung rib cage and broad chest.
Action: Straight and true both front and rear with free movement in the shoulders. Connemaras should move underneath themselves and should be sure-footed, athletic, and clever, covering a lot of ground.
Head: Kind eye, head well shaped and balanced in proportion to the rest of the body, neck of good length and definition, meeting the shoulder smoothly.
Shoulders: Laid-back with good slope.
Back: Strong and muscular; some length of back is normal in Connemaras, especially in mares.
Hindquarters: Well rounded and deep with good length from the point of the hip through the haunch; should balance the shoulders.
Bone: Clean, hard, flat, measuring 7- 8 inches below the knee for ponies, more for horses; forearms and gaskins long and muscular, cannons short and very dense.
Joints: Large and well defined.
Feet: Hard, strong.

The Connemara Breed Standard

above: Balmullo's Beacon
Foothills River Queen
and Foothills Hopefilly (2015)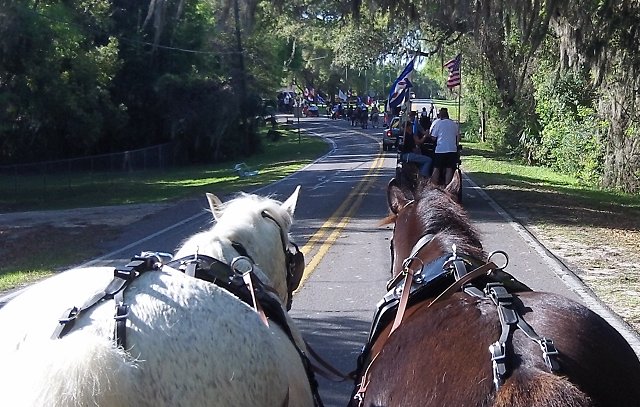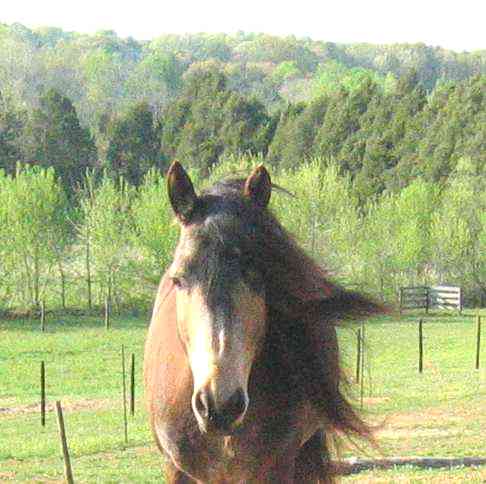 ORIGIN AND HISTORY OF THE CONNEMARA PONY: The region known as Connemara lies in an area of western Ireland. It is known for its harsh mountainous terrain, endless desolate moors and bogs and rocky barren shores pounded by the tides and the storms of the Atlantic. Out of this rugged landscape has come the indigenous breed of pony called the Connemara Pony.
The origins of the Connemara Pony date back approximately 2,500 years ago. The Connemara is considered Ireland's only native breed. Celtic warriors, who were renowned as horsemen, brought their dun coloured ponies to the Emerald Isle to draw carts and chariots and to use in the daily lives of these settlers in their new found home. It is believed that when the Spanish Armada sank in the 16th century off the coast of Connemara, the horses swam to shore and bred with the native ponies that ran wild in the mountains. These ponies had to learn to survive in this harsh land foraging on the sparse and tough vegetation, where one misplaced step could send a pony to its death.
Connemaras are a product of their original environment, the wild and windswept hillsides of western Ireland. Only animals of the hardiest constitution could survive the storms blowing in from the Atlantic Ocean, lying out in every kind of weather, relying mostly on gorse & heather for their food. Native Connemaras live out of doors from the day they are foaled, and even most American breeding stock is also pasture-raised and field-kept. Even those American Connemaras that are bred in gentler climates and kept in smoother pastures have retained their hereditary sure-footedness and natural jumping ability.

Farmers of the area led a hard life with large families to support. Only able to afford one good pony, a mare that could give the farmer a foal each year to sell, farmers used this one pony to pull carts, ploughs working from sunrise to sunset. These ponies were also fitted with baskets called creels to carry loads of rocks, seaweed to fertilize the fields and turf cut from the bogs to use for cooking and heating. The mare would also cart the family to church on Sunday. If the mare did not have the stamina, disposition and hardiness required, she would be replaced with a mare that did. It was this that kept the mares that could produce these qualities in their foals in Connemara.
(left: *Gun Smoke) Connemaras are bred in Ireland for utility. Such characteristics as docility and intelligence are, therefore as important as hardiness and staying power. Connemaras tend to be gentle and biddable; they make very desirable mounts for children because they are sensible and very willing. These qualities combine with their jumping ability to make them excellent choices for eventing, show-jumping, and foxhunting. They also compete with marked success in dressage, endurance riding, and driving events. The fact that Connemara stallions may be shown by Juniors in performance classes for Connemaras is further evidence of the reliable temperament of the breed.
The sport of local racing was very popular and the Connemaras could compete equally with the larger racing breeds, the thoroughbreds and the Irish Hunters.

In 1923, the Connemara Breeding Society was formed by the local breeders in Clifden for the purpose of conserving and developing the breed. Today Connemara Pony Societies can be found worldwide – England, America, Australia, New Zealand, France, Finland, Norway, Sweden, Denmark, Belgium, Germany, Italy, South Africa, Switzerland, Holland, Austria and Canada. The natural abilities of these ponies have made them excellent partners with those who own them, and have allowed them to compete worldwide with the best of the Sport Horse breeds.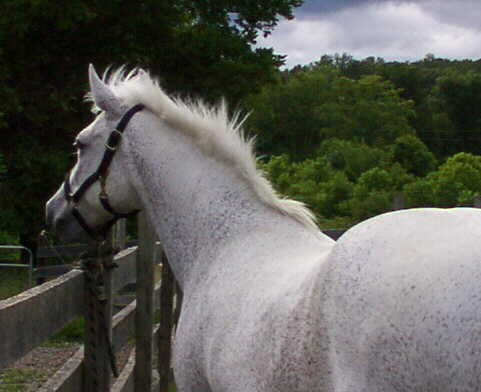 (below right: Foothills Ladybug)
"The publication of a Connemara Pony stud book is an attempt to foster and develop, on systematic lines, a native breed which has existed for centuries, the merits of which are recognised not only in Ireland but outside it. In Connemara, unlike many other pony breeding localities, breeding mares work throughout the year; consequently a form of natural selection for utility purposes is continually at work. Awkward, ill-tempered or badly constituted animals are of little or no value to the Connemara farmer owing to the nature of the work which has to be done and the conditions under which it has to be carried out. It will be understood, therefore, that only the very best can be retained for breeding which accounts for the fact that although unsuitable foreign blood has been introduced from time to time its influence on the permanent breeding stock has been slight... Ponies vary slightly in size and character, according to the district in which they are bred, but it is generally admitted that a compact, short-legged pony, about 13 hands 2 inches high with good shoulders and true and easy movement, is the most suitable type to develop. This class of animal, while eminently suitable for the work in Connemara, is also the type which is likely to meet with more demand from outside. The aim of the Society is to secure by continued selection and careful fostering a breed of ponies uniform in size and shape, suitable for general utility purposes and which, when bred from under favourable conditions, would be capable of producing high class riding animals."

The largest Connemara show in the world takes place yearly in Clifden, Connemara, Ireland on the third Thursday in August. The show, organized by the Connemara Pony Breeders Society, has been featured since 1924 and showcases over 400 of the finest Connemara Ponies in the country. This show also brings Connemara Ponies from around the globe. Foreign breeders have the chance to meet Irish breeders and Ponies have the opportunity to compete in over 20 classes.
In 1956, there was a sufficient number of Connemaras in America to create a demand for a society of people interested in this hardy and versatile breed. The American Connemara Pony Society (A.C.P.S.) was formed "in recognition of the need for a pony of great stamina and versatility, capable of carrying an adult in the hunting field, yet gentle and tractable enough for a young child, fearless as a show jumper yet suitable and steady as a driving pony".
As Connemaras are rugged, easily trained and maintained, they are much in demand for Pony Club, 4-H Horse Clubs, and riding academies. Because of their size and substance - they are the largest of the native pony breeds - they may serve as mounts for novice riders of almost any age or height. They make delightful family animals, able to pull a buggy or a sleigh, go trail-riding, and be the neighborhood pet. Their even dispositions prove invaluable both at home and in the most demanding competitive situations. Connemaras in America are loved and respected by an increasing number of enthusiastic owners.
They are renowned for their versatility and their gentle, tractable, sensible and willing dispositions.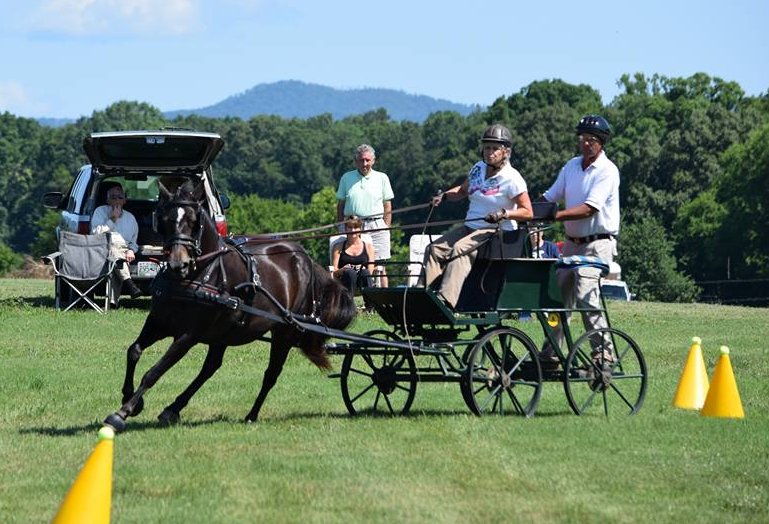 Foothills Hopefilly (2015)
For more information on the breed, famous Connemaras, A.C.P.S. membership, registration, awards, and the "American Connemara" magazine, etc., go to the ACPS Homesite



2016 On-line Connemara Stallion Guide

2017 Stallions of North America spreadsheet

Connemara Stallions of NA

facebook group
In tribute to the ponies of Foothills Farms and Piedmont Connemaras that we have loved and lost

memorial