Send us news and photos of your *GUN SMOKE foal to include in these pages!

These pages are dedicated to the owners and breeders of foals sired by *Gun Smoke (Smokey Duncan X Brown Lady)
We welcome any news or information on the whereabouts and activities on all of *GUN SMOKE foals!
Send us your news and photos and we will gladly include them on this page.
Conceived at Foothills Farms, Athens, TN, Topgun is full sibling to Foothills Smokey Bay, both by *Gun Smoke, out of Ballywhim Candace (aka Phoebe) .
Congratulations to Topgun's owners, Jim and Nancy Kilcrease, Elderglen Farm, FL!!!!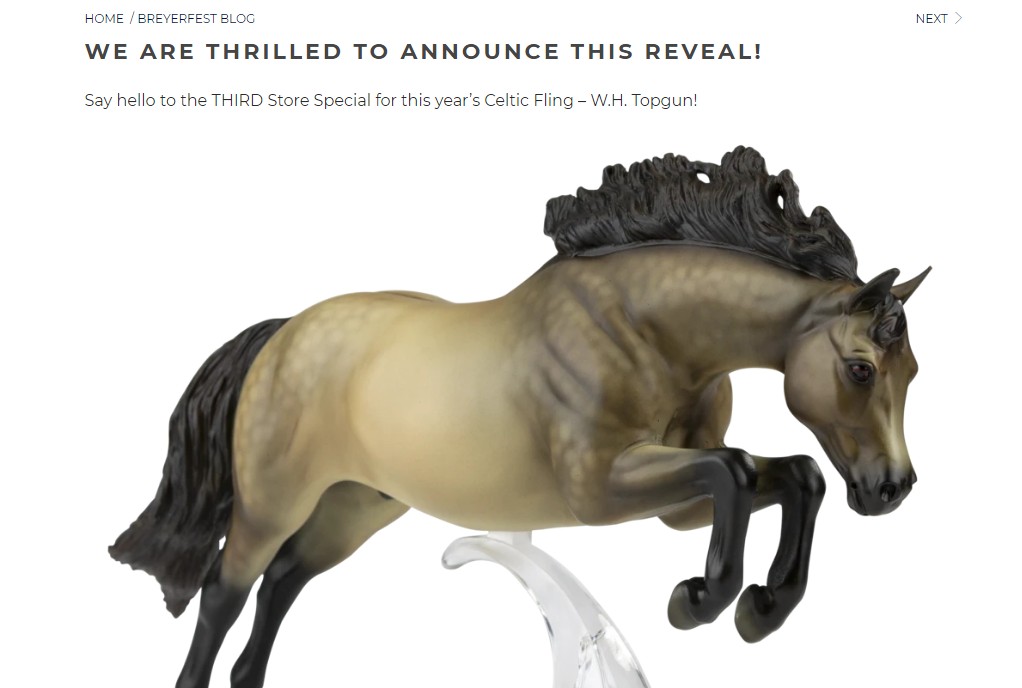 Congratulations to Rebecca Hamilton and Gunner!!!!
21-year-old Connemara's phenomenal year of wins in eventing and dressage
photo and article by "Horse & Hound"


Click here for the September 2018 "USDF Connection" article on Connemaras in dressage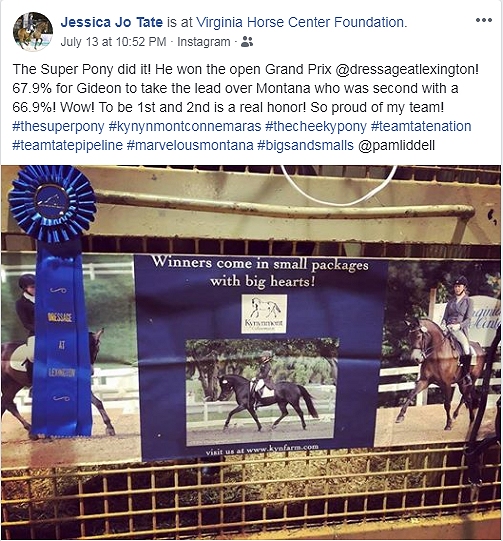 We did it! Kynynmont Gunsmoke's Gideon made his Grand Prix debut!
This horse is one in a million and I'm so honored I get to be his trainer! Thank you Pam for breeding him and trusting me with his training and care! He is a wonderful representative of the Connemara breed! He is 3/4 Connemara, 10 years old & sure looks bigger than his 15'2 hands! He is a joy to have around every day & so much fun to ride and train! Pam has some incredible Connemara/warm blood crosses coming up the ranks so be sure to check it out if you want your own Gideon! (JoJo Tate - fb post 6/16/18)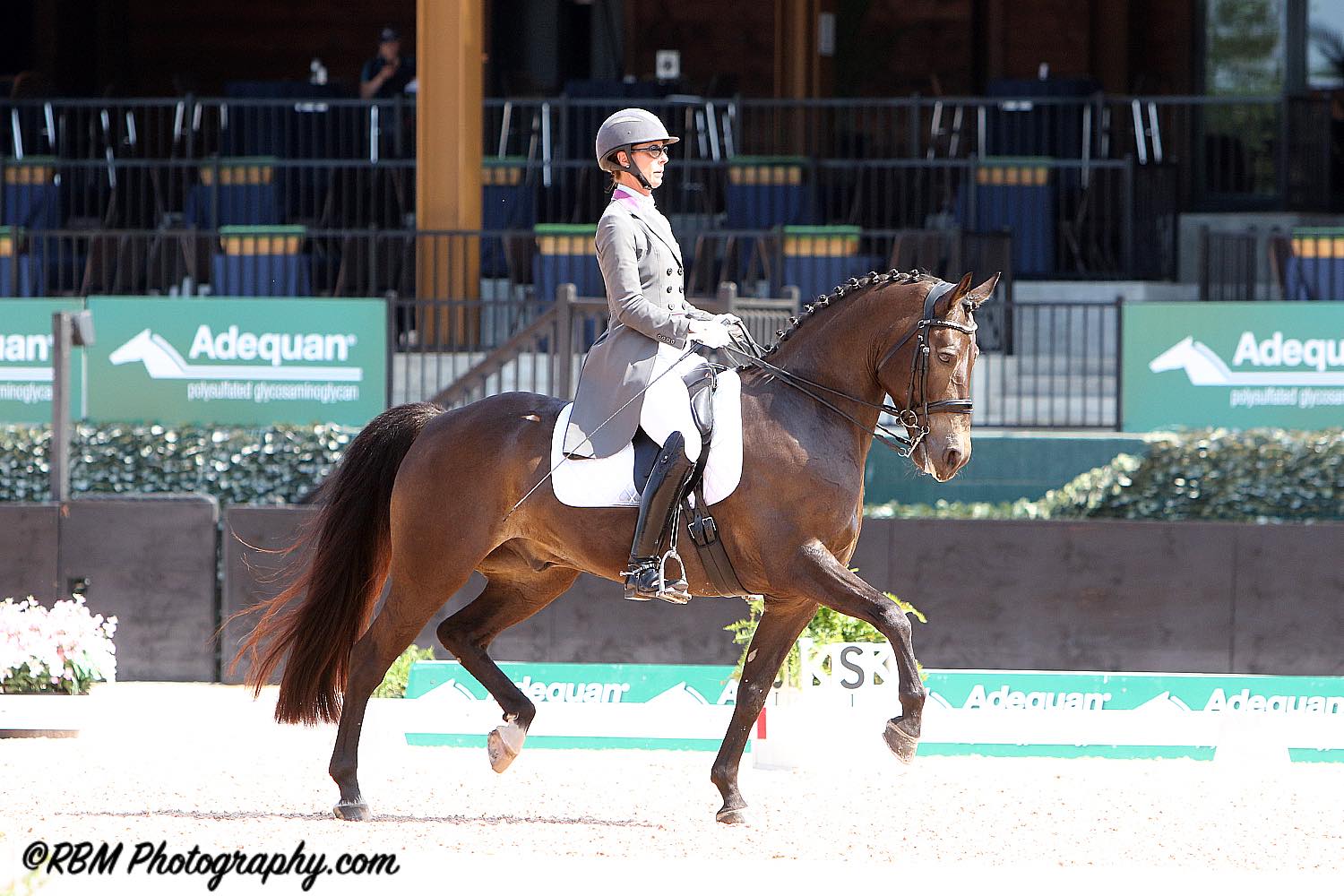 (below) How great to see a 128cm Connemara Stallion qualify for the RDS Connemara Performance Hunter today! Congratulations Deborah McCann and team, your belief in Little Big Chief has been total from the moment you set eyes on him and thrilled for you today. Not forgetting the Sire, Gunsmoke , Vanessa Morgan and Dam Scarlett Dawn (Orla Igoe 170611)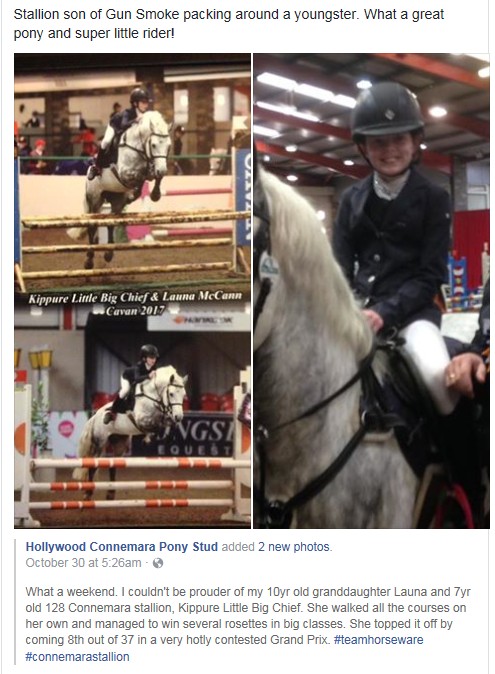 2017 USDF Prix St. Georges Open, 1st place: Kynynmont Cooper O'Grady
2016 USEF Dressage Halfbred Connemara of the Year - RESERVE CHAMPION: Kynynmont Gunsmoke's Gideon
2017 USEA Intermediate Halfbred Connemara of the Year: Zaboomafoo
Boomer, below, owned and ridden by Anna Stein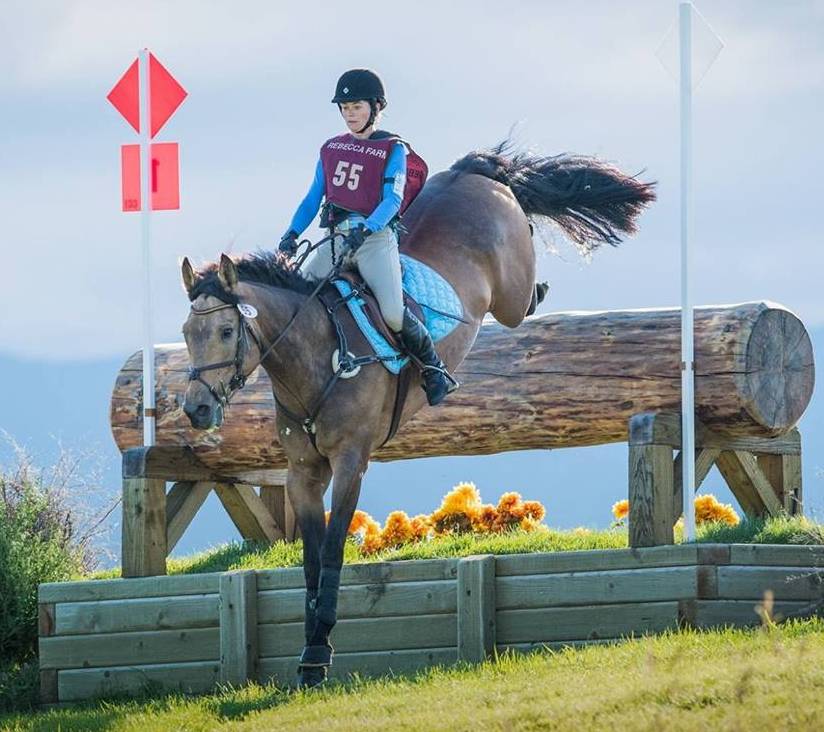 Below is a (*partial) list of *GUN SMOKE'S Get:
*Some of *Gun Smoke's get born outside of the United States, especially after 2008, are not be included simply because I do not have the information. I might also be missing some information on foals born prior to 2003.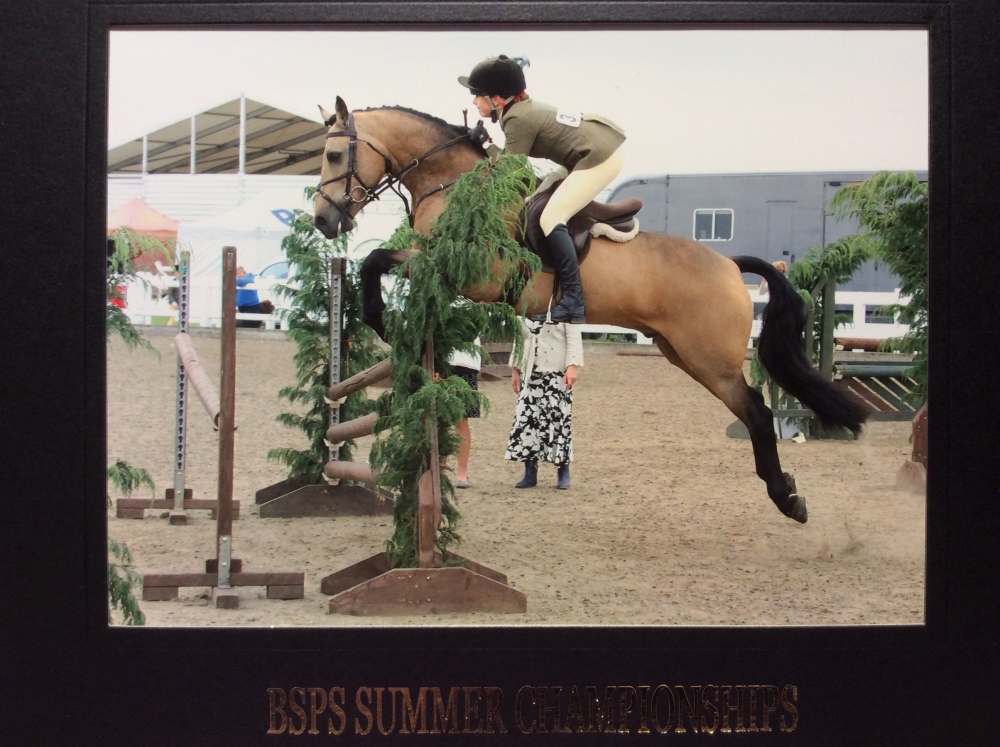 Smokin Gun
PUREBREDS
(born 2016)

Farkelberry Smokey Lad [TFC S6249 LIII], out of Marshwood Summer Keavey [M1960 XXXIX] bay (by Kerrymor Madison)
(born 2013)

Tullaree Ruby Tuesday, out of Fort Ruane Ruby
(born 2013)

High Hopes Danann, out of High Hopes Emerald Isle
(born 2012)

Kippure Hitchcock, out of Kippure Hazel
(born 2012)

Kippure Smoking Gun, out of Kippure Sylvia [M13057]
(born 2010)

Kippure Little Big Chief, out of Scarlett Dawn (Ballydonnagh Casanova) Emily Mccann, Valleymount, Ireland
(born 2009)

Kippure Ophelia, out of Kippure Maebh [M11749] bay (by Ard Ri Cunga)
(born 2008)

Goldilocks, out of Black Points Lotty Go Bragh
(born 2008)

Hollymead Blue Jay, out of Elphin Chickadee [M3261 XLIII] 13.3h bay (by Maplehurst Michael MacDaire)
(born 2008)

Kynynmont Caileigh [M3974 XLVII], out of Greystone Anne Laurella
(born 2008)

Kynynmont Brody, out of Kynynmont Haley (by Willem O'Toole)
(born 2008)

Kynynmont Cooper O'Grady, out of Kynynmont Moira [M2162 XLII]
(born 2008)

Foothills Canterberry [G2481 XLVII], out of Corner Oak Celtic Star [M3412 XLIII ] 14.0h gray (by Balius Turlough)
(born 2008)

Foothills Leapling, out of Foothills River Queen [M1592 XXXIII] 14.2h gray (by Concord River's Roaringwater Bay)
(born 2008)

Foothills Bobby Socks, out of Foothills Hopefilly [M1891 XXXVIII] 13.3h brown (by Concord River's Roaringwater Bay)
(born 2008)

Foothills Field Marshall [S1931 XLVII], out of Foothills MayBee [M2048 XL] 14.1h gray (by Balmullo's Beacon)
(born 2007)

Wildwych Oleander [M3915 XLVI], out of *Glenormiston Amelia [M? ] 14.2h gray (by Domo Cavallo Praize)
(born 2007)

Foothills Caroline [M3942 XLVI], out of Foothills River Queen [M1592 XXXIII] 14.2h gray (by Concord River's Roaringwater Bay)
(born 2007)

Balmullo's Dixie Chick, out of Elphin Chickadee [M3261 XLIII] 13.3h bay (by Maplehurst Michael MacDaire)
(born 2006)

Arbor Lane's Bailey [M3957 XLVII], out of Foothills MayBee [M2048 XL] 14.1h gray (by Balmullo's Beacon)
(born 2006)

Elmshoot Krispin O'Thule [S1928 XLVI], out of Ridgetop Thule Mist [M1589 XXXIII] (by Aladdin's Denver)
(born 2006)

Sutton Spring [M3976 XLVII], out of Caraway Piper [M2027 XL] (by Irish Parks Caraway Finn)
(born 2006)

Old Carolina's Black Eyed Pea [M3953 XLVII], out of Oakfield's Garnet Finch [M1971 XXXIX] 14.0h bay roan (by *Grange Finch)
(born 2005)

Kynynmont Kerrianna [M3622 XLIV], out of Kynynmont Arianna [M1993 XXXIX] (by *Canal Laurinston)
(born 2004)

Jolly Mon (a.k.a. Claymore Benefactor), out of Balmullo's Rhiannon [M1698 XXXV] 14.0h bay (by Concord River's Roaringwater Bay)
(born 2004)

Wildwood's Hearne Top Gun [S1846 XLIV], out of Ballywhim Candace [M1767 XXXVI] 14.1h bay (by Greystone Dallen McMor)
(born 2004)

Dreamcatcher's Fyrestorme [M3386 XLIII], out of Big Bear's Macushula [M1329 XXVI] 14.1h dun (by Camus John's Gladiator)
(born 2004)

Old Carolina's Soldier [G2431 XLVI], out of Oakfield's Garnet Finch [M1971 XXXIX] 14.0h bay roan (by *Grange Finch)
(born 2004)

CribGlas Clarinet [M3523 XLIV], out of Hillside Lynn [M1718 XXXV] 15.0h gray
(born 2004)

Elderglen's Miss Kitty [M3516XLIV], out of Foothills River Queen [M1592 XXXIII] 14.2h gray (by Concord River's Roaringwater Bay)
(born 2004)

Old Carolina's Valentine [M3845 XLV], out of Balmullo's Little Star [M1332 XXVI] 13.0h bay (by Concord River's Roaringwater Bay)
(born 2003)

Foothills Smokey Bay [TFC 4325XL], out of Ballywhim Candace [M1767 XXXVI] 14.1h bay (by Greystone Dallen McMor]
(born 2003)

Foothills Foggy Morning [M2157 XLII], out of Balmullo's Rhiannon [M1698 XXXV] 14.0h bay (by Concord River's Roaringwater Bay)
(born 2003)

Balmullo's Billy Elliot [TFC 4321XL], out of Balmullo's Veronica [M1605 XXXIII] grey (by Concord River's Roaringwater Bay)
(born 2003)

Gately's Smoking Gun [TFC 4286XL], out of Avenns Cailin Windsong [M1389 XXVIII] 14.0h bay (by Lynfield's Cormac MacCarthy)
(born 2003)

Kynynmont Cameo of Ledgewood [M3946 XLVI], out of Heaven's Ridge Misty Kil Sunset [M1507 XXXI] lt bay (by Lynfield's Kiltuck)
(born 2003)

Kynynmont Lara of Ledgewood [TFC 4270XL], out of Ledgewood Greystone Tralee [M1803 XXXVII] 14.1h bay (by Greystone McErrill)
(born 2003)

Old Carolina's St. Bits (a.k.a. Bitsy) [M3373 XLIII], out of Oakfield's Garnet Finch [M1971 XXXIX] 14.0h bay roan (by *Grange Finch)
(born 2003)

Old Carolina's Cosmo [TFC 4378XL], out of Balmullo's Little Star [M1332 XXVI] 13.0h bay (by Concord River's Roaringwater Bay)
(born 2000)

Smokey Charlie [a.k.a. GARY]
(born 2001)

filly foal [01/052], out of Dangan Pogeen [M10679]
(born 2000)

Lissroe Hurricane [CPBS S1177, ISR 2797676], out of Lissroe Lady [M10220] by Ferdia
(born 2000)

All Smoke [CPBS S1162] [ISR #2797472], out of Fair Lady [M9373]
(born 2000)

Smell of Smoke [CPBS M13642], out of Blathin [M11441]
(born 2000)

colt foal [00/876], out of Lough Owel Lass [M11445]
(born 2000)

filly foal [03/047], out of Dangan Pogeen [M10679]
(born 2000)

Cloonmore Finn [CPBS M12909], out of Boomerang [M10976]
(born 2000)

Clover Valley [CPBS M12920], out of Hazel Dew [M10753]
(born 2000)

*Tempo's Smokey Gem [M1944 XXXIX], out of Robe Misty Lass [M10510] by Thunderball
(born 1999)

Gunsmoke Timberland [01/122] [BCPS G01728], out of Little Lass [M10820]
(born 1999)

Newtown Belle [ISR #2742025]
(born 1999)

Burren Bailey [CPBS M13258], out of Banner Lady [M11030]
(born 1999)

Starsky (a.k.a. Buachaill Bairbe) [CPBS S1154] [ISR #22784163], out of Robe Misty Lass [M10510] by Thunderball
(born 1999)

Corclough Beauty [CPBS M12602], out of Ballymoe Pretty Rose [M10654]
(born 1999)

Billy Gunsmoke [99/490], out of Minnie Mouse [M7563]
(born 1998)

Smokie Gal [CPBS M12163], out of Kincon Caroline [M8883] (Bloomfield Bobby x Minnie Mouse)
(born 1998)

Abbeyfield Rose [CPBS M12882], out of Silver Rose [M8769]
(born 1998)

Gentle Juno [ISR #2687638], out of Mount Carmel Aisling [M8929]
(born 1998)

Emlagh Suzi [CPBS M12612], out of Loughowel Kizzy [M10593]
(born 1998)

Smokin Gun [03/1344], out of Hazel Dew [M10753]
(born 1998)

colt foal [98/384], out of Minnie Mouse [M7563]
(born 1997)

Banner Beauty [CPBS M12881], out of Banner Lady [M11030]
(born 1997)

Caperann Smokie [CPBS G2545], out of Mask Lady [M9718]
(born 1997)

Ballycorrigan Lady [CPBS M11844], out of Kincon Caroline [M8883] (Bloomfield Bobby x Minnie Mouse)
(born 1997)

Rebecca 3 [CPBS M12233], out of Aille Ballygarris Rose [M10213]
(born 1996)

Smokey Boy [96/088], out of Murvey Merry Lass [M7384]
(born 1996)

Kincon Ray [CPBS G2178], out of Kincon Caroline [M8883] (Bloomfield Bobby x Minnie Mouse)
(born 1996)

Magic Minnie [CPBS M11206], out of Minnie Mouse [M7563]
(born 1996)

Fraoch [CPBS M11994], out of Mask Lady [M9718]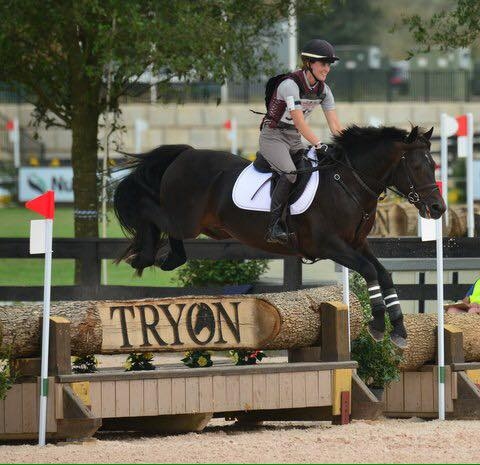 Elliott Blackmon (2016) on Foothills Field Marshall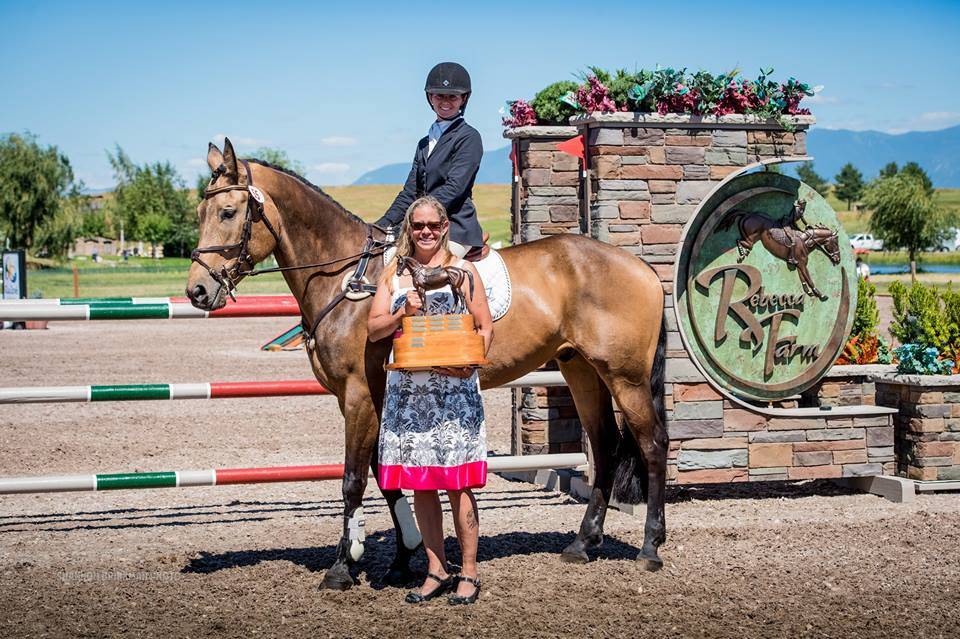 Anna Stein on Zaboomafoo
HALFBREDS

(born 2018)

DHF Conceal and Carry, out of Hidden Agenda [JC# 1011604], 15.2h br/bay TB (by Strategic Mission)
(born 2008)

Sebastian, out of Baileighs Irish Dream
(born 2008)

Kynynmont Gunsmoke Gideon, out of Kynynmont Terra
(born 2008)

Misty Mountain Spirit, out of Misty Cinnamon [# 530828] bay Arabian
(born 2008)

Piedmont Rosie O'Grady, out of Sleighton [JC# 9500359] 15.2h bay TB (by Murray's Law)
(born 2007)

Zaboomafoo, out of MacKee's Star
(born 2006)

For Pete's Sake, Likely's Matt Dillon (TFC HBS2967 X], out of Tomorrows Memories [JC# 8743766] dark bay TB
(born 2005)

Glen Holly Kilkelly, out of RHF Winter Cutie [M5420XVIII] Connemara-TB cross (by Creganna Winter)
(born 2005)

Piedmont Roulette [TFC HB2031], out of Rippleshaveruffles [JC# 8747631] 16h bay TB (by Fair Ripple)
(born 2004)

Smokey's Treasure, out of Heiress,16.3h chestnut Holsteiner-TB
(born 2004)

Keogh, out of Comanche,14.3h gray Arab-QH
(born 2004)

Black Dog's Fiona [HBM1927 XLIII], out of Pesty Side [P01242] 15.2h bay TB (by Bold Valentine)
(born 2003)

Legolas, out of Swiffee, 15.3h bay TB (by Judge Smells)
(born 2003)

Smokey's Design, out of Design with Pizzaz [AQHA 3430845] (by Design by Money)
(born 2003)

Arbor Lane's Connor, out of Hattie Belew [JC# 8736226] 15.3h dk br/bay TB (by Seattle Song)

2015 Halfbred Connemara of the Year @ Intermediate; Reserve @ Preliminary: Zaboomafoo
2015 American Connemara Pony Society Connemara of the Year: W.H. Top Gun (below):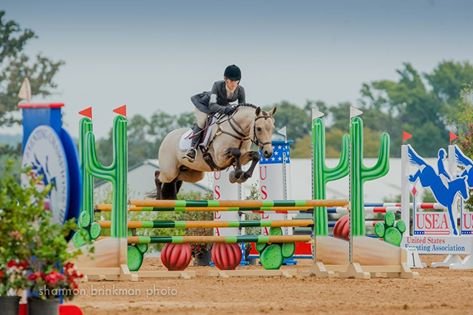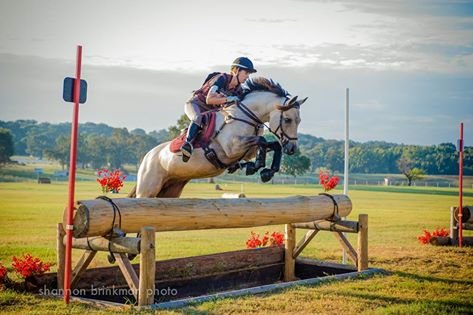 2015 National Dressage Pony Cup 3rd Level Champion: Kynynmont Cooper O'Grady

2015 USDF Region 1 Champion at 4th Level Open and All-Breed 1st place Open Prix St. Georges: Kynynmont Gunsmoke's Gideon
Gideon, below, ridden by JJ Tate: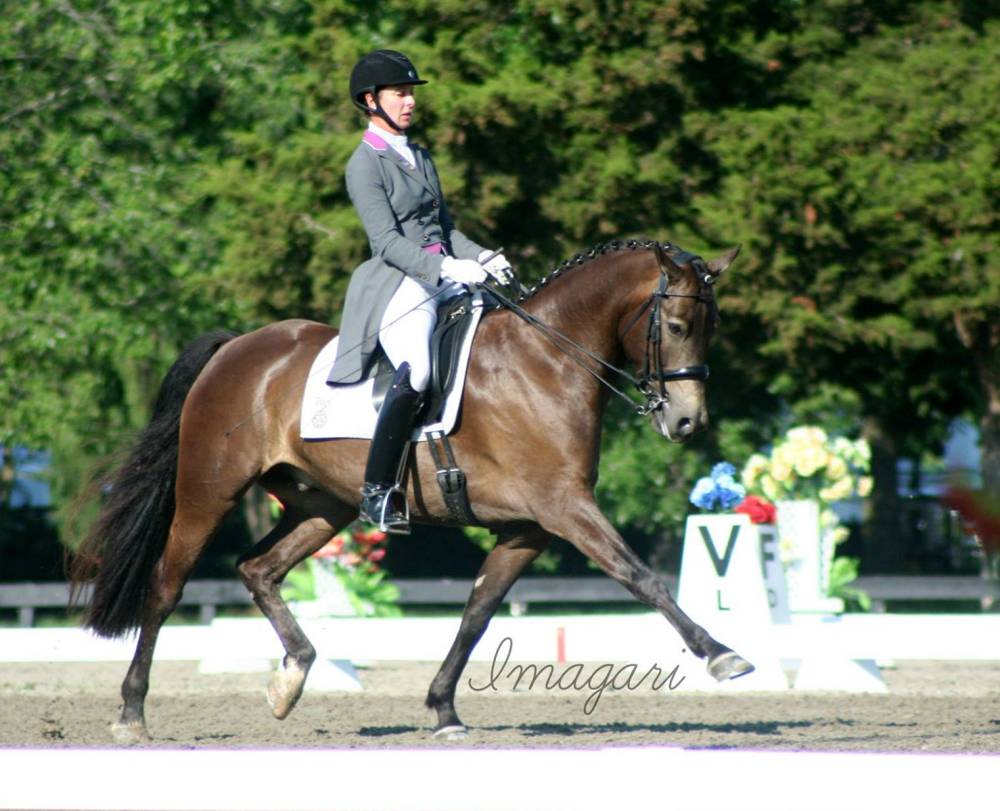 2014 ACPS HALFBRED CONNEMARA OF THE YEAR: Kynynmont Gunsmoke's Gideon
2014 USEF 2nd place Connemara HOTY in Eventing: W.H. Top Gun
2014 USEF 2nd place Connemara HOTY in Dressage: Kynynmont Cooper O'Grady
2014 ACPS Half-bred Connemara of the Year: Kynynmont Gunsmoke's Gideon
2014 USEF 3rd place Connemara HOTY in Eventing: Foothills Foggy Morning
2014 USEF 5th place Connemara HOTY in Dressage: Kynynmont Kerrianna
2014 Adequan/USDF All-Breed 1st place Third Level Open: Kynynmont Kerrianna
2014 Adequan/USDF All-Breed 2nd place Third Level Open: Kynynmont Cooper O'Grady
2014 Adequan/USDF All-Breed 1st place Fourth Level Open: Kynynmont Gunsmoke's Gideon

2013 ACPS Connemara of the Year: Kynynmont Cooper O'Grady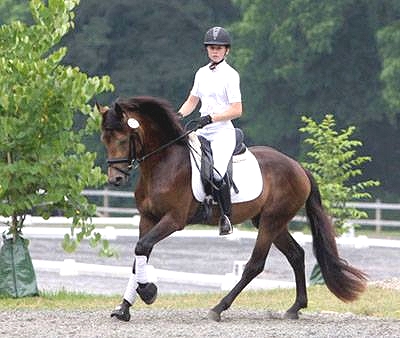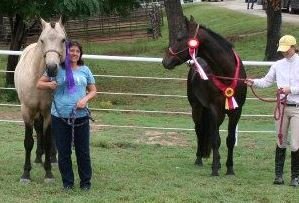 above: WH Top Gun and Foothills Field Marshall at the 2013 American Eventing Championships


2012 USEF Half-bred Connemara HOTY Champion: Kynynmont Gunsmoke's Gideon
2012 USEF Connemara HOTY Champion: Kynynmont Cooper O'Grady
2012 USEF 3rd place Connemara HOTY in Dressage: Kynynmont Kerrianna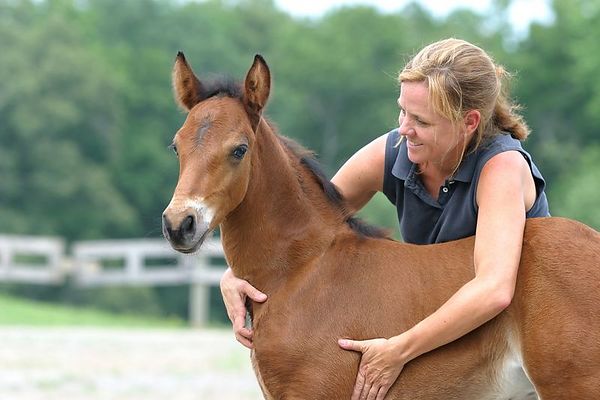 above: Alice Kraebber and Old Carolina's Soldier, by *GUN SMOKE (2004)
FFC WEBSITE NAVIGATION BAR